Vegan Journey van Melissa | The Lowlands Yogi
08/03/2019 18:30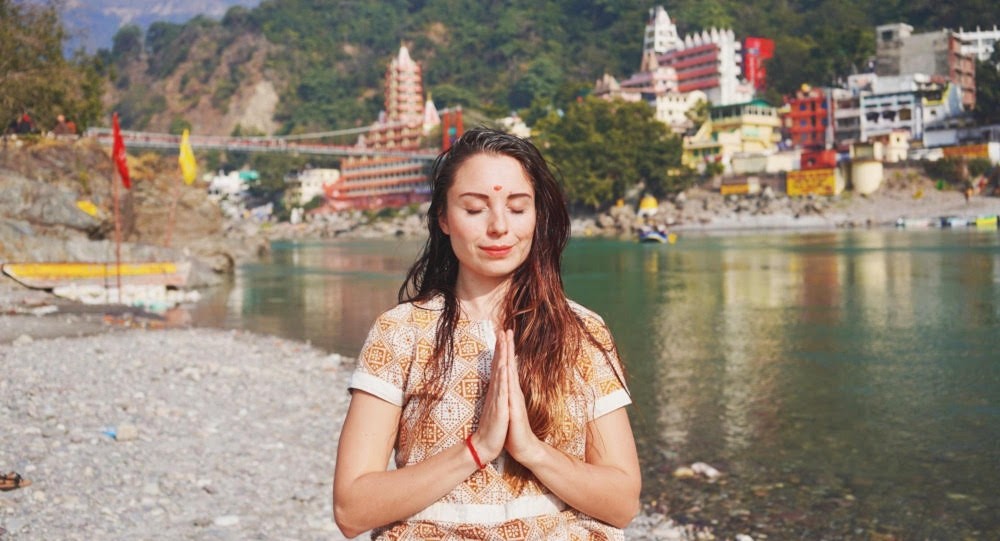 Melissa is influencer & yogi. Als jong meisje gaf ze al ontzettend veel om dieren. Echter kon ze nog niet gelijk de stap maken om geen vlees meer te eten. Maar deze yogi gaf niet op. Lees hier haar verhaal.
Vanaf welk moment besloot je om te kiezen voor een veganistisch voedingspatroon?
Melissa: 'Het ging vrij geleidelijk. Het stond me als kind van 4 al tegen om dieren - mijn vrienden - op te eten. Ik was de enige in een vlees-liefhebbend gezin dus moest ik eten wat de pot schaft. Mijn ouders vonden het ook belangrijk dat ik dierlijke producten at omdat ze niet wilden dat ik tekorten kreeg. Ongeveer 4 jaar geleden maakte ik kennis met yoga en spiritualiteit, waar het juist draait om bewust leven en compassie hebben. Hoewel ik vlees heerlijk vond en ontzettend veel dierlijke producten at, heb ik mezelf letterlijk gebrainwashed met zielige filmpjes van dieren in vleestallen en slachthuizen. Als die gruwelijke beelden eenmaal op je netvlies staan, gaan die er moeilijk uit. Ik begon met alleen vlees te schrappen, maar langzamerhand werd mijn eetpatroon steeds plantaardiger.'
Hoe reageerde jouw omgeving hierop?
Melissa: 'Mijn ouders vonden dit vooral erg lastig. Vooral omdat ik als tiener een verstoorde relatie met eten had en ze bang waren dat dit daar ook mee te maken had. Ik heb toen een uitgebreide brief geschreven met de redenen waarom dit mijn keuze was. Zij wisten natuurlijk ook hoeveel ik om dieren gaf, en nu accepteren ze het helemaal!'
Waar liep je tegenaan tijdens je journey?
Melissa: 'De meningen van mijn ouders, vrienden en collega's. De confronterende en soms zelfs agressieve gesprekken aan tafel. Bijvoorbeeld tijdens een verjaardag een plank worst voor gehouden krijgen en dan comments als 'oh nee, dat mag jij niet.' Zulke momenten vond ik erg lastig en ik wist nooit hoe ik daarop moest reageren. Nu sta ik zo achter mijn keuzes dat zulke woorden mij nog weinig doen.'

Voor welke momenten ben je dankbaar?
Melissa: 'Zo veel! Na mijn reis in India werd ik bewust van wat we in het Westen qua materieel allemaal hebben. Dingen die voor ons heel vanzelfsprekend zijn, zoals schoon water, huizen met ondergrondse riolering en een heel afvaltransportsysteem. Wat ik ook geleerd heb tijdens een week in een ashram, is dat ik juist met heel weinig spullen of dingen doen, HEEL dankbaar kan zijn. Gewoon om de kleine dingen, zoals de warme zon op je huid, een heerlijke maaltijd, een wandeling in de natuur of een fijn gesprek met iemand. Dankbaarheid is een heel krachtig gevoel. Van nature ben ik een dankbaar persoon (en daar ben ik dankbaar voor) en hoe ouder ik word, hoe dankbaarder ik word.
Hoe blijf je geïnspireerd?
Door mezelf te blijven informeren, het nieuws te volgen en ook door met like-minded mensen te connecten. Van dat laatste krijg ik vooral heel veel energie!
Welke boodschap wil je uitdragen naar jezelf, anderen en de wereld?
Behandel de wereld om je heen zoals je zelf ook behandeld zou willen worden. Blijf nieuwsgierig en open je ogen voor wat is.
Wat zijn je tips voor mensen die over willen stappen naar een veganistisch voedingspatroon?
Wees niet te streng voor jezelf. Begin met realistische doelen opstellen en creëer een voedingspatroon die je voor de lange termijn kunt volhouden. Keep it simple!
Ben je benieuwd hoe Melissa verder groeit & bloeit? Volg haar dan op Instagram via @thelowlandsyogi.
Posted By
anna van neerven