Fit & healthy volgens Quirine | The Vegan Effect
15/05/2019 16:47
Quirine uit Amsterdam is oprichtster van The Vegan Effect, een persoonlijke vegan lifestyle blog. Volgens haar heeft deze levensstijl niet alleen invloed op je eetgedrag, maar ook op de kleding die je draagt en de cosmetica die je gebruikt.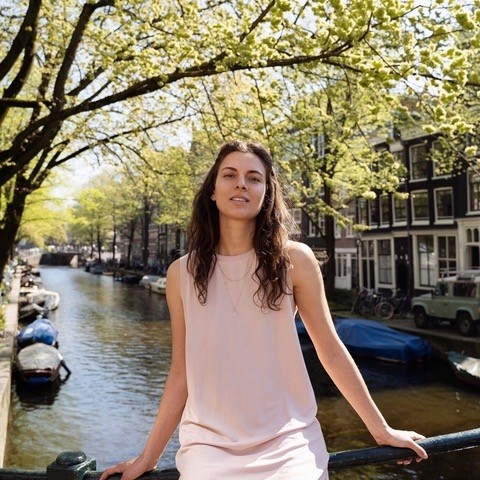 Daarnaast deelt ze hierop haar ervaringen: hoe ze bijvoorbeeld de feestdagen overleefd als veganist en hoe ze gemotiveerd blijft. Naast 'The Vegan Effect' werkt ze ook nog eens als Content & Marketing Manager voor het plantaardige zuivelmerk Abbot Kinney's. 'Ik ben dus altijd bezig met plantaardig eten, (online) communicatie en schrijven. Nu zit ik (gelukkig) niet altijd achter mijn laptop. Zo sta ik regelmatig in de sportschool, dans ik in een club of struin ik vegan restaurants af met vrienden.'
'The Vegan Effect is een blog voor iedereen: of je nu een doorgewinterde vegan bent, af en toe vlees eet of gewoon wat meer wilt weten.' - Quirine
Vanaf welk moment besloot je aandacht te besteden aan je healthy lifestyle?
Quirine: 'Voor mij gaat dat samen met het moment dat ik ging onderzoeken waar mijn eten vandaan kwam. Dit is bijna vier jaar geleden begonnen. Voor mijn vorige baan verhuisde ik naar Duitsland. Het viel mij op dat een broccoli duurder was dan een kipfilet. Dat klopte natuurlijk voor geen meter. Daarnaast wilde ik al langer geen vlees en vis meer eten vanwege de dieren. Ik ben een enorme dierengek en het knaagde steeds meer dat ik het ene dier at en het andere dier niet. Ik keek naar docu's en ik kwam erachter dat de zuivel- en eierindustrie net zo erg zijn als de vleesindustrie. Via blogs kwam ik de VeganChallenge tegen. Dit is een maand waarbij je plantaardig eet. Een dag voordat de challenge begon, besloot ik om mee te doen. Geen voorbereiding, gewoon in één keer ben ik overgestapt. En daar ben ik bij gebleven!
Wat vaak wordt gedacht dat vegans super gezond leven. Nou nee. Heel veel dingen zoals patat, oreo's en bier zijn gewoon vegan. Net zoals bij iedereen heb je slanke vegans, volle vegans en alles wat daar tussenin zit. Het zijn net mensen. ;) Vanuit mezelf eet ik gezond: ik eet veel wholefoods, ik kook vaak en ik eet gevarieerd. Laatst heb ik een eetdagboek bijgehouden waarin je dat kunt lezen. Zoals je daar ziet, vlieg ik zeker wel eens uit de bocht. In het weekend drink ik en eet ik meer comfort food. Dat vind ik helemaal oké, want mijn basis zit goed met sporten en gezond eten.'
Hoe blijf jij gemotiveerd en geïnspireerd om te werken aan je healthy journey in de lente/zomer periode?
Quirine: 'De zomer is al een motivatie genoeg! Nee, zonder grappen. Doordat ik het hele jaar best fanatiek sport en gezond eet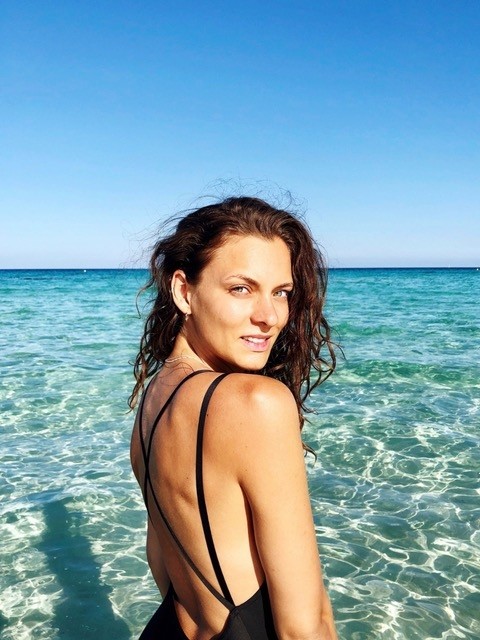 heb ik geen stress omdat de zomer eraan komt. Ik geloof sowieso niet in crash diëten en gekke kuren. Dit hou je niet vol en je wordt er helemaal geen leuk mens van. Ik zorg ervoor dat ik het hele jaar door 'goed' bezig ben, zodat ik lekker in mijn vel zit. De ene dag maak ik een lekkere linzensoep en de dag daarna zet ik mijn tanden in een vegan burger, zoete aardappelfrietjes en drink ik een biertje.'
Als je op vakantie gaat of even weg bent, blijf je dan ook bezig met je voeding & beweging? En hoe pak je dit aan?
Quirine: 'Ik let dan zeker minder op, ik drink meer alcohol en ik ben altijd op zoek naar de leukste restaurants. Ik bestel dan geen salade als ik betere gerechten op de menukaart zie staan. Daarnaast heb ik in de zomer een ijsverslaving. Wel neem ik altijd mijn hardloopschoenen mee. Mijn hele leven sport ik en ik voel me meteen minder fit als ik dit oversla. Ik wissel dit af met bijvoorbeeld baantjes zwemmen en ik doe wat oefeningen. Al is het maar voor het idee dat ik iets heb gedaan. Zodra ik thuis ben, pak ik de draad weer op.'
Je favoriete gerecht op dit moment is…
Quirine: 'Een gerecht dat nooit verveelt is deze vegan bibimbap. Bekijk hier het recept.
Wat wil je ons graag meegeven als het gaat om een fit & healthy lifestyle?
Quirine: 'Eigenlijk heel simpel: gewoon een beetje normaal doen. Ik weet dat het lastiger is om in de zomermaanden gezond(er) te leven. Eten en drinken op een terras is nou eenmaal een stuk aantrekkelijker dan thuis koken. Toch is mijn tip om een beetje normaal te doen. Doordeweeks een beetje opletten met wat je naar binnenschuift en in het weekend lekker genieten van (vegan) bbq's en festivals. Als je dan wat minder gezond eet, geniet er dan in ieder geval van!'
Ben je benieuwd naar Quirine en haar vegan lifestlye? Volg haar dan via Instagram @quirinesmit.

Posted By
anna van neerven