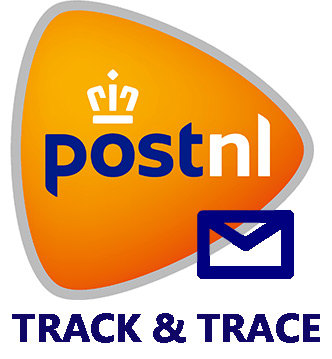 For parcels, it is possible to track the shipment via the PostNL website or app. When your package has been shipped you will automatically receive a track & amp; trace code (from PostNL) by mail.
You can track your package here.
Track an international shipment
Track your shipment abroad . Select the country of destination and enter the barcode. Then click on "Find package". The information will now appear on the screen. Are you not receiving a result? In many cases, your shipment has simply arrived. PostNL is for the track & amp; trace data subject to data exchange with our international partners. They are not always able to record the corresponding track & amp; provide trace data (in a timely manner).
Nobody at home?
Then PostNL will deliver the package to the neighbors. Or at a PostNL point in the area. They will of course leave you a ticket with a "no home code". With this code you can click on track & amp; trace where you can pick up your package. Good to know: they store your package at the PostNL point for a week. Then they return it to the sender.
Track letterbox mail
Unfortunately, it is not possible for letterbox mail to track your shipment.