Plantaardig eten in combinatie met sport? Zo doe je dat!
07/06/2019 20:07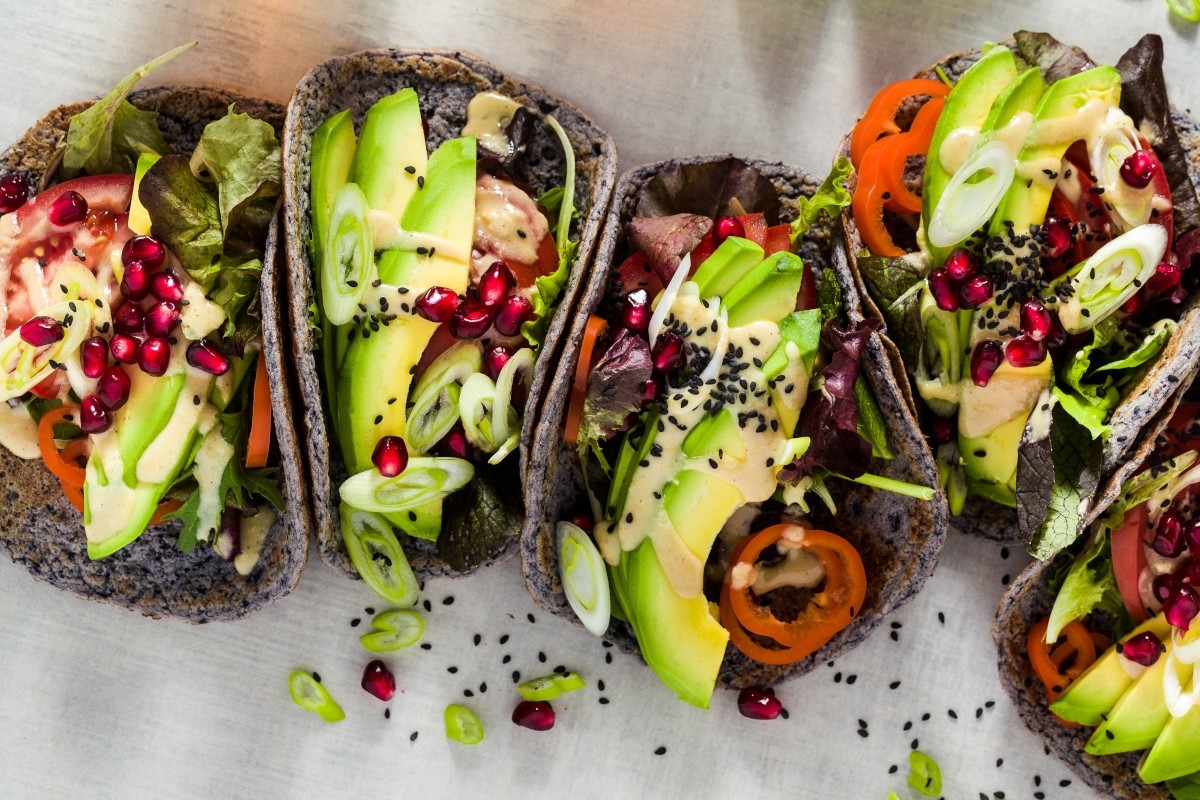 Dit artikel is geschreven door Melissa van @thelowlandsyogi
Helaas denken veel sporters dat ze elke dag kipfilet, egg whites en magere kwark naar binnen moeten werken om hun doelen te bereiken. Ik ben ervan overtuigd dat je, welke sport je ook doet, ook op een plantaardig dieet optimaal kunt presteren, mits je hier bewust mee aan de slag gaat. Dit zie je terug bij verschillende succesvolle atleten zoals onze eigen Nederlandse CrossFit athleet Jeremy Reijnders. Hierbij een aantal tips die ik uit eigen ervaring - en tijdens de eerste maanden van mijn Voeding & Diëtetiek studie geleerd heb, graag met je wil delen.
5 tips hoe je alles uit je plantaardige voeding haalt
Zorg dat je voldoende energie binnenkrijgt.
Plantaardige voeding is van nature vaak lager in energie dan dierlijke voeding. Ook bevatten planten - in tegenstelling tot dierlijke voeding - wel veel vezels. Het kan daardoor zijn dat je eerder verzadigd raakt en minder eet, omdat je meer volume binnenkrijgt. Let daarom goed op dat je genoeg binnenkrijgt, zodat je alles uit je work-outs kunt blijven halen en om een tekort aan voedingstoffen te voorkomen.


Zorg dat je voldoende eiwitten binnenkrijgt.
Er bestaan 20 verschillende aminozuren die samen gecombineerd worden en zo de zogeheten proteïnen vormen. Je lichaam kan daarvan 11 zelf maken en de andere 9 aminozuren halen we uit onze voeding.

Hoewel dierlijke producten uit volwaardige proteïnen bestaan met 9 aminozuren, kunnen deze ook prima gevormd worden met een gevarieerd plantaardig voedingspatroon. Sommige plantaardige producten bevatten meer van het ene aminozuur en weer een lagere hoeveelheid van een ander aminozuur, maar andere producten vullen dat dan weer aan. Goede combinaties voor complete proteïnen zijn bijvoorbeeld: peulvruchten en volkoren granen, noten en volkoren granen, of heerlijke eiwitpoeders zoals Plantforce Synergy Protein, want daar zitten alle aminozuren al in verwerkt.

Het is echter een fabel dat je per se de perfecte hoeveelheden van alle verschillende aminozuren in een maaltijd moet hebben. Je lichaam verzamelt namelijk alle aminozuren gedurende de dag in een zogeheten "pool", en vormt vanuit daar zelf complete proteïnen. Best cool he, die pool?


Oké, maar hoeveel dan?
Veganistisch of niet, in de Westerse wereld zijn er nog maar weinig mensen met een eiwittekort. Mocht je veel sporten en heb je bepaalde doelen, dan is het goed om iets meer eiwitten te eten.

Duursporters kunnen rekening houden met 1.3 - 1.5 gram per kilo lichaamsgewicht. Krachtsporters met 1.3 - 1.8 gram per kilo lichaamsgewicht.

Bijvoorbeeld: ik weeg 65 kg en doe vooral krachttraining, daarom zorg ik dat ik minimaal (65 x 1.3 gram =) 83 gram eiwitten per dag binnenkrijg.


Zorg dat je voldoende koolhydraten binnenkrijgt.
In mijn werk als holistisch coach merk ik dat er nog steeds veel koolhydraatarme diëten gevolgd worden, zonder dat daar verder gezondheidsredenen voor zijn. Vaak omdat koolhydraten gezien worden als dikmakers. Dit is onterecht en onnodig. Koolhydraten zijn namelijk nummer 1 in energie leveren aan ons lichaam. Daarbij zijn ze hard nodig voor verschillende processen in het metabolisme, waarvan eiwitten in voeding te kunnen verteren. Ook bevatten koolhydraat-rijke producten vaak veel belangrijke voedingsstoffen, zoals bijvoorbeeld B-vitaminen, die het lichaam helpen met het vrijmaken van energie.

Wel belangrijk dat je kiest voor de meest onbewerkte opties zoals zilvervliesrijst, volkoren tarweproducten, (zoete) aardappelen en havermout. Deze bevatten naast meer vitaminen ook nog vezels en mineralen.Wist je dat onze brein draait op glucose? Onze rode bloedcellen kunnen namelijk enkel glucose gebruiken. Wanneer je te weinig koolhydraten binnenkrijgt, word je vaak moe en rillerig. Dit komt dus omdat je in feite je brein aan het uithongeren bent.


Eet echt eten.
De meeste mensen kiezen liever voor eten dat snel en makkelijk op tafel staat en neigen daardoor vaak naar hoog bewerkte producten zoals vleesvervangers, vegan pizza's of energy bars. Deze fast foods zijn natuurlijk een handige uitkomst voor als je weinig tijd hebt of net op een plantaardig dieet bent overgestapt. Af en toe een heerlijke plant-based burger met vegan kaas zet natuurlijk geen zoden aan de dijk, maar dit soort producten bevatten wel vaak ontzettend veel zout, suiker en verzadigde vetten.

Beter kies je voor zo min mogelijk bewerkte producten, zoals peulvruchten, volkoren granen, noten en zaden, superfoods (mijn favorieten: hennep- en chia zaden, raw cacao, matcha poeder), groenten en fruit. Die hebben namelijk een veel hoger gehalte aan voedingstoffen en vaak nog goedkoper ook!


Stop met yoyo'en.
Dieetje hier, detoxje daar. Cheatday hier, balansdag daar. Van al dat gerotzooi met je voeding maak je je lichaam uiteindelijk niet echt blij. Het is belangrijk dat je uiteindelijk een eetpatroon kiest wat voor jou vol te houden is. Met een duurzaam, consistent en volwaardig eetpatroon, waarbij je je lichaam geeft wat het nodig heeft, zal je uiteindelijk ook je doel bereiken!
Posted By
anna van neerven