A healthy lifestyle volgens Roan van Oort
24/07/2019 09:27
Roan (22 jaar), is sinds zijn 18e, na de middelbare school begonnen met fulltime modellen werk. Hiervoor woont hij zo'n vier maanden per jaar in New York en de rest vanuit Nederland. Uiteraard is gezondheid belangrijk voor zijn baan als model. Daarnaast heeft Roan ontzettend veel intrinsieke motivatie om te werken aan de gezondste versie van zichzelf. Lees hier zijn inspirerende interview!
Vanaf welk moment besloot je aandacht te besteden aan je healthy lifestyle?
Roan: 'Dat is eigenlijk geleidelijk toegenomen, maar de healthy lifestyle die ik nu volg is denk ik sinds drie jaar. Ik ben vanaf kinds af aan al bezig met sport. Begonnen met voetbal in mijn basisschool tijd, atletiek tijdens middelbare school en daarna fitness. Waarvan ik de laatste drie jaar ben gaan focussen op gymnastische ringen, movement, mobiliteit en flexibiliteit. Door veel research te doen over het natuurlijk bewegen van je lichaam werd er ook steeds verwezen naar voeding. Gezonde voeding is de basis voor een gezond lichaam en geest kwam steeds voorbij, dus zodoende ben ik mij daar ook in gaan verdiepen.'
Hoe blijf jij gemotiveerd en geïnspireerd om te werken aan je healthy journey in de lente/zomer periode?
Roan: 'Ik vind het juist in de lente/zomer leuker om te sporten! Het blijft langer licht buiten, het weer wordt beter, de natuur mooier, lekker je workouts buiten doen. Nog meer motivatie nodig? Maar ik vind het ook echt leuk om te sporten, dus dat maakt het misschien ook makkelijker. Met voeding heb ik ook geen moeite in deze periode. Van vrijwel alle maaltijden waar mensen cravings naar hebben, is er een gezonde variant van te maken. Wat mij ook motiveert om een healthy lifestyle te behouden, is dat bij modellenwerk continu wordt verwacht dat je er goed uitziet. Ik kan bijvoorbeeld een dag van te voren te horen krijgen dat ik een shoot heb de volgende dag. Dan wil je er toch graag goed uitzien.'
Als je op vakantie gaat of even weg bent, blijf je dan ook bezig met je voeding & beweging? En hoe pak je dit aan?
Roan: 'Jazeker, de voornaamste reden is net zoals bij de vorige vraag: ik kan opeens een shoot krijgen de volgende dag. Als ik weg ben, dan is het vaak voor modellenwerk, dus dat is voor mij geen redenen om dan niet bezig te zijn met voeding en beweging. Maar ook op vakantie geldt voor mij hetzelfde. Aan twee vierkante meter heb je genoeg om een full body workout te doen, dat lukt makkelijk in je hotelkamer. En vaak is er ook een kleine fitnessruimte in de hotel aanwezig. Gewoon een klein uurtje voor het ontbijt. Kan je de rest van de dag genieten. Ook zoek ik naar gezonde restaurants of waar ze met verse pure ingrediënten koken, omdat die gerechten ook gewoon betere smaken hebben.
Je favo spring/summer gerecht op dit moment?
Roan: 'Dit is een moeilijke vraag! Ik denk dat ik dan toch voor een smoothie bowl of acai bowl kies. Omdat de smaken toch een zomers gevoel geven en omdat ik qua lunch en avondmaaltijden het hele jaar door gevarieerd eet. In de zomer wil ik dan wel is van mijn overnight oats afstappen omdat een acai bowl lekker fris is.
Wat wil je ons graag meegeven als het gaat om fit & healthy blijven deze zomer?
Roan: 'Ik wil het niet alleen voor de zomer meegeven, omdat fit & healthy altijd belangrijk is. Maar zoek een sport die je leuk vindt om te doen, dat maakt het zoveel makkelijker om het vol te houden. Dan voelt het als een leuke bezigheid in plaats van een verplichting. En begin met kleine aanpassingen met je voeding, zo haal je er steeds meer ongezonde dingen uit. Wat ik al zei, van vrijwel alle maaltijden is er een gezonde variant van. Let je doordeweeks goed op je voeding, kan je in het weekend zeker genieten, maar draaf niet door. Vaak gaat het alleen om de smaak, dan heb je met een paar happen al genoeg!
En voor de mensen die een "cheat day" gebruiken: noem het een "treat day", waarom slecht laten klinken als het een beloning is voor het harde werk? Moet je het wel eerst verdienen ;)
Meer weten over Roan en zijn healthy journey? Volg hem via @roanvanoort.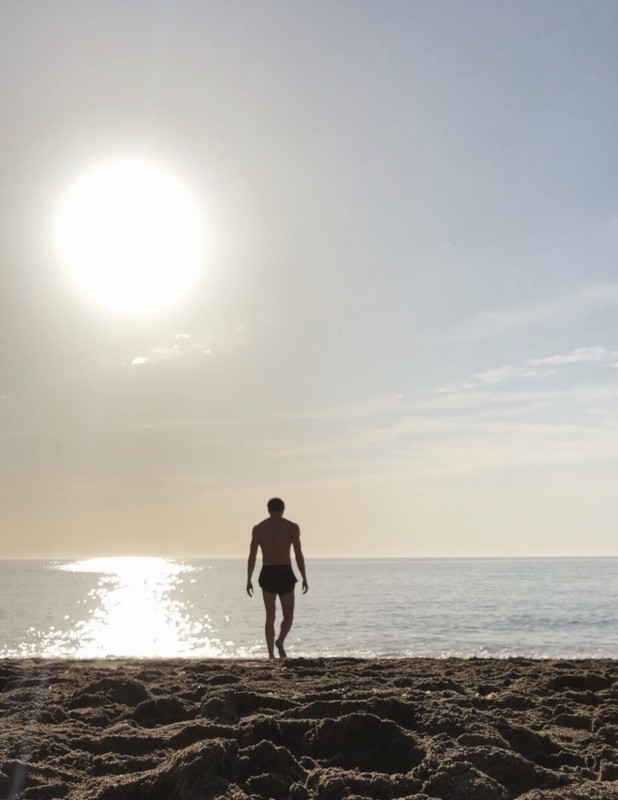 Posted By
anna van neerven