Fit & Healthy volgens Michelle van So Healthy
13/06/2019 10:09
Michelle, woont samen met haar man in Breda, het bourgondische en altijd gezellige Brabant. Ook is ze founder of So-Healthy.
Michelle; "Ik heb altijd al een grote passie gehad voor gezondheid, voeding en het menselijk lichaam.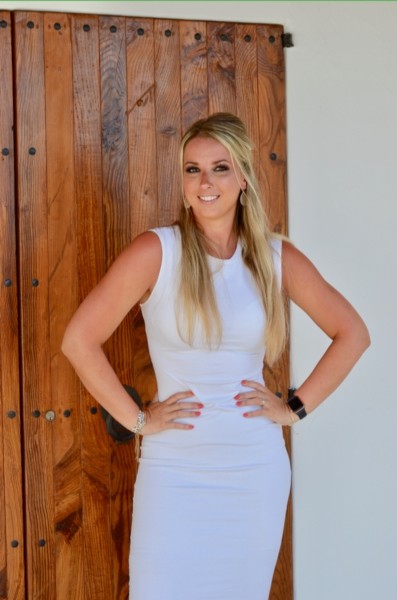 Op jonge leeftijd had ik altijd al boeken over vitamines en maakte ik daar hele verslagen van, thuis hadden we een abonnement op 'Hoe werkt je lichaam', biologie was mijn favoriete vak op school en mijn favoriete serie was natuurlijk House. Hoe interessant ik het toen al vond en nog steeds vind hoe het menselijk lichaam werkt, hoe het reageert op de juiste voeding, stressreductie en beweging".
Michelle werkt in het ziekenhuis, hoe kan het ook anders! 'Een omgeving die mij enorm trekt. Je maakt de meest mooie dingen mee en helaas ook de meest verdrietige dingen. Je beseft dan dat gezondheid niet vanzelfsprekend is. En geniet dus van iedere dag, werk voor een gezond lichaam….je hebt er tenslotte maar één van!'
Naast mijn werk volg ik nu een opleiding tot orthomoleculair therapeut, waarmee ik bijna klaar ben. Ik wil graag mensen gaan helpen kun lichaam optimaal te voeden met de juiste voeding en tips. Ik ben van mening dat veel klachten verminderd kunnen worden door de juiste voeding. Ook voor afvallen is voeding zeer belangrijk. Daarnaast ga ik in juli naar school voor het leren van EMB bloedtesten. Hiermee kun je zien welke disbalans er eventueel aanwezig is in het lichaam. Tekorten van vitamines of mineralen. Want meten is weten!
Vanaf welk moment besloot je aandacht te besteden aan je healthy lifestyle?
Michelle: 'Ik begon mijn journey ongeveer vijf jaar geleden. Het moment na mijn burn-out. Ik voelde mij alles behalve fit, was extreem vermoeid en mijn lichaam en mind lagen overhoop. Ik kwam alleen maar aan, had enorme cravings en zat echt niet lekker in mijn vel. Ik wist; dit moest anders! Ik moet leren luisteren naar mijn lichaam en niet negeren wat het aangeeft. Ik moest er voor gaan zorgen. Ik moest mijn voeding gaan aanpassen en gaan bewegen. En rust vinden!
Ik ben veel gaan lezen en gaan proberen qua voeding en training. Zoeken wat voor mij werkte. Ik heb hulp van een coach gehad, iemand die ik nodig had, iemand die de kennis had. En wat heb ik daar veel van geleerd! En natuurlijk gaat zo'n journey met ups and downs, vooral het proces in het herstellen na een burn-out. Het is een harde weg, een leerzame weg en achteraf een dankbare weg. Want ik heb de fitheid en balans gevonden waar ik zo enorm blij mee ben!'
Hoe blijf je geïnspireerd en gemotiveerd om te werken aan je healthy journey in de lente/zomer periode?
Michelle: 'Deze vraag wordt mij nogal eens gesteld! Als je iets wilt, lukt het je. Er zijn altijd mogelijkheden. Denk in oplossingen. Mijn voeding, training en rust zijn mijn levensstijl geworden. Een levensstijl waar ik het ook enorm belangrijk vind om te genieten van een lekker etentje, een wijntje op zijn tijd. Ik train 3 à 4 keer in de week in het krachthonk, ik kijk bewust naar wat ik eet, en doe daarnaast aan yoga en meditatie. Rust is ontzettend belangrijk! Mensen denken vaak dat je in zo'n levensstijl niks meer mag. Echter het is alles behalve dat. Het is een balans die je moet vinden. Daar wil ik graag mensen bij helpen. Lekker in je vel zitten, een bepaald doel halen, een balans vinden, helpen bij klachten te verminderen. Je lichaam optimaal voeden. Optimaal bewegen.
Te vaak lees je dat mensen op het laatste moment een 'summer body' willen (wat mensen daar dan ook onder verstaan). Het is helaas geen quick fix. Je moet er tijd en energie in steken. Geduld hebben. Er een levensstijl van maken. Zo zit je zomer en winter in een lichaam dat gezond is en waar je trots op bent!'
Als je op vakantie gaat of even weg bent, blijf je dan ook bezig met je voeding & beweging? En hoe pak je dit aan?
Michelle: 'Op vakantie gaat mijn levensstijl gewoon door. Er verandert eigenlijk voor mij weinig. Dus ook op vakantie kijk ik wel naar wat ik eet, maar daarnaast geniet ik ook enorm! Ik geniet echt wel van dat lekkere toetje, een ijsje, een sangriaatje. Dat moet ook zeker kunnen. Maar ik let wel op dat het niet te gek wordt. Ik eet veel vers, een lekkere salade bijvoorbeeld. Als ontbijt een yoghurtje met granola, gebakken eieren op een toast. Ik probeer in iedere maaltijd iets van eiwitten te eten.
Qua trainen tijdens vakantie voel ik aan hoe mijn lichaam zich voelt. Voelt het vermoeid? Doe ik lekker aan actieve rust. Ik kan enorm genieten om op een vroege ochtend een stuk te wandelen, bijvoorbeeld langs het strand. Ook neem ik altijd een travel yogamat mee. De ochtend starten met stretchen onder de opgaande zon is heerlijk. Hoe simpel en makkelijk! Ook heerlijk: een potje tennissen aan het strand en dan iedere keer een nieuw record proberen te halen is ook flink aan de bak zijn! Zoek iets waar jij je goed bij voelt.'
Michelle's favoriete spring/summer gerecht…
Michelle: 'Oh! Heb je even?! Haha. Ik vind enorm veel lekker, van een heerlijke verse salade tot een healthy zomers taartje met kokos en mango. Dat is dan misschien ook wel mijn favoriet; het taartje! Zulke zomerse smaken. Als je de foto ziet, dan begrijp je mij meteen. Heerlijk met een glas zelfgemaakte healthy limonade of water met een smaakje! Het recept kan je hier bekijken.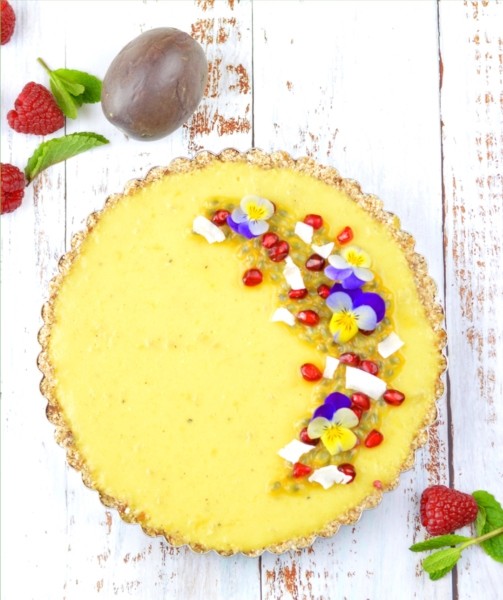 Wat wil je ons graag meegeven als het gaat om fit & healthy blijven deze zomer?
Michelle: 'Probeer door kleine stapjes een gezonde levensstijl aan te passen. En maak er zeker geen quick fix van. Heb geduld, geniet en zoek een balans. Voed je lichaam naar wat het nodig heeft. Train om je lichaam sterk te maken, je er lekkerder door te voelen, je een conditie wilt opbouwen. Het kan allemaal! Doe het voor jezelf. Volg inspirerende mensen. Vergelijk je met niemand, we zijn namelijk allemaal anders. Zorg dat je iemand vindt die je hulp kan bieden tijdens jouw journey. Iemand die je verder kan helpen met je doelen te behalen.
Op mijn blog deel ik receptjes, maar ook alle struggles en tips. Al wordt op het moment mijn website helemaal vernieuwd, en staan er een aantal nieuwe blogs in de wacht voor de nieuwe website. Geniet tevens van de weg naar je doel toe. Het is een leerzame weg! " It always seems impossible until it's done " ~ Nelson Mandela
Benieuwd naar Michelle's healthy lifestyle en wil je geinspireerd blijven/worden? Volg haar dan ook via Instagram @so_healthynl.

Posted By
anna van neerven