Vitamine B1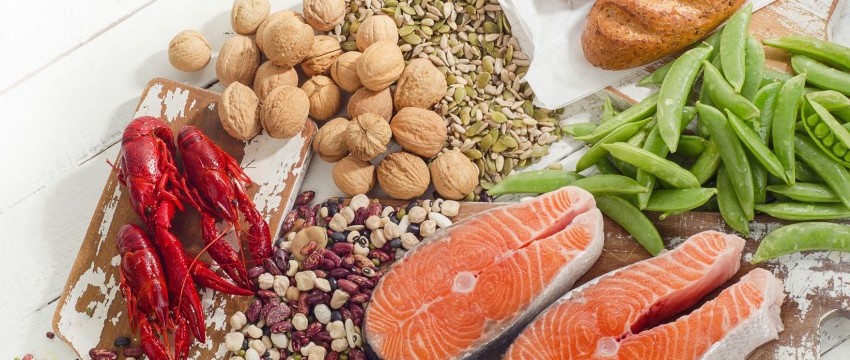 Vitamine B1 of thiamine is onmisbaar voor de energievoorziening van het lichaam, de werking van de hartspier en het zenuwstelsel.
Vitamine B1 komt veel voor in brood en graanproducten, aardappelen, groente, vlees en vleeswaren, melk en melkproducten.
Bij een tekort aan vitamine B1 kunnen psychische afwijkingen ontstaan.
Thiamine, thiamine of vitamine B1, genoemd als de "thio-vitamine" ("zwavelbevattende vitamine") is een vitamine van het B-complex. Voor het eerst genoemd aneurine voor de schadelijke neurologische effecten indien niet aanwezig in het dieet, werd het uiteindelijk toegewezen aan de generieke descriptornaam vitamine B1. De fosfaatderivaten zijn betrokken bij veel cellulaire processen. De best gekarakteriseerde vorm is thiamine pyrophosphate (TPP), een co-enzym in het katabolisme van suikers en aminozuren. In gist is TPP ook vereist in de eerste stap van alcoholische gisting.
Alle levende organismen gebruiken thiamine, maar het wordt alleen gesynthetiseerd in bacteriën, schimmels en planten. Dieren moeten het krijgen van hun dieet, en dus is het voor de mens een essentiële voedingsstof.
Het stabiele en niet-hygroscopische zout thiamine mononitraat is de vitamer die wordt gebruikt voor het verrijken van meel en voedsel. Thiamine staat op de lijst van essentiële geneesmiddelen van de Wereldgezondheidsorganisatie, een lijst van de belangrijkste medicijnen die nodig zijn in een basisgezondheidsstelsel.
Thiamine is een vitamine, ook wel vitamine B1 genoemd. Vitamine B1 is te vinden in veel voedingsmiddelen, waaronder gist, granen, bonen, noten en vlees. Het wordt vaak gebruikt in combinatie met andere B-vitaminen en wordt in veel vitamine B-complexproducten aangetroffen. Vitamine B-complexen omvatten over het algemeen vitamine B1 (thiamine), vitamine B2 (riboflavine), vitamine B3 (niacine / niacinamide), vitamine B5 (pantotheenzuur), vitamine B6 (pyridoxine), vitamine B12 (cyanocobalamine) en foliumzuur. Sommige producten bevatten echter niet al deze ingrediënten en sommige bevatten anderen, zoals biotine, para-aminobenzoic acid (PABA), choline bitartrate en inositol.