BLUE ICE™ FERMENTED COD LIVER OIL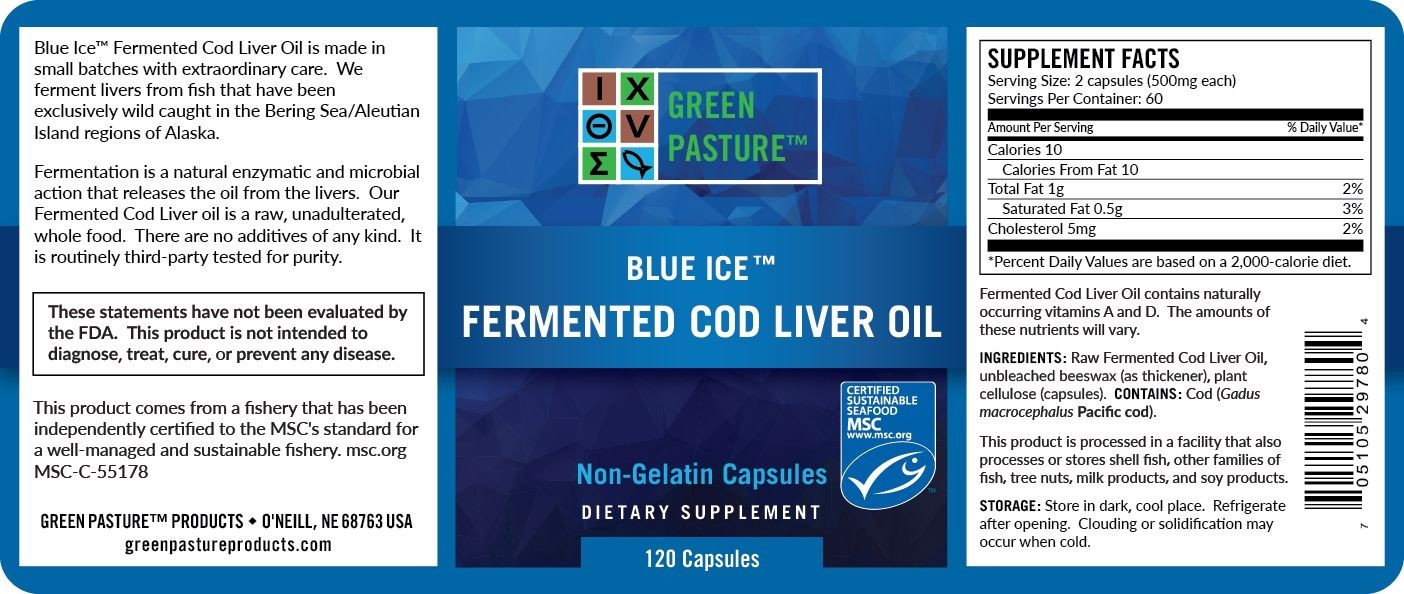 Fermented Cod Liver Oil is made in small batches with extraordinary care. We ferment livers from fish that have been exclusively wild caught in the Bering Sea/Aleutian Islands region.
Fermentation is a natural enzymatic and microbial action that releases the oil from the livers. Our Fermented Cod Liver Oil is a raw, unadulterated, whole food. There are no additives of any kind. It is routinely third-party tested for purity.