Vanilla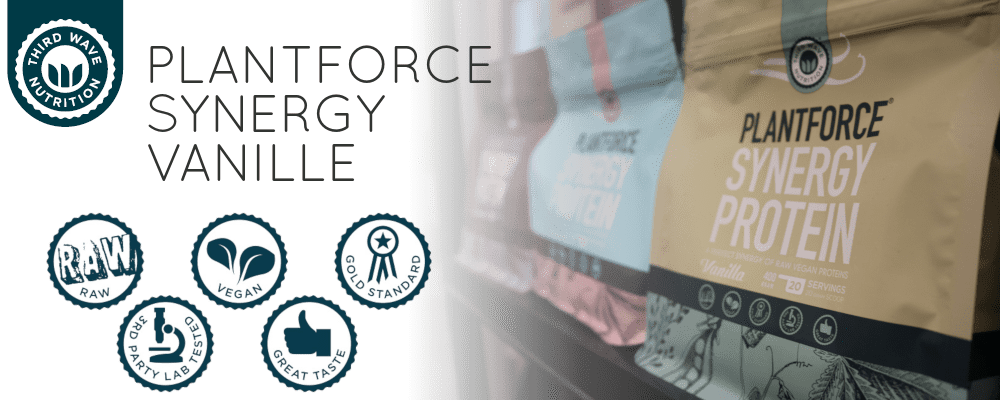 THIRD WAVE NUTRITION - PLANTFORCE SYNERGY VANILLA
Once you have tried Plantforce you do not want anything else. There is simply no other vegan protein that tastes as good as that of Plantforce. All customers who previously used Orangefit or Sunwarrior and who have tried Plantforce do not want anything else.
In addition, it leaves the competition far behind in other areas such as nutritional value and quality. Plantforce has been shown the cleanest protein on the market.
Simply the tastiest and best vegan protein available on the market. Leave the competition far behind when it comes to taste, quality and nutritional value.

Superior in taste and quality on comparable products as Sunwarrior and Orangefit

A perfect mix of rice protein, pea protein and hemp protein

No artificial sweetener

Delicious taste

Smooth texture

Contains all essential amino acids

High in BCAA (branch brain amino acids)

Easy to digest. Free from allergens such as dairy, soy and gluten

RAW and vegan

Proven the cleanest protein available

Available from stock and in 3 different sizes.
Below are the available Vanilla products