Chocolate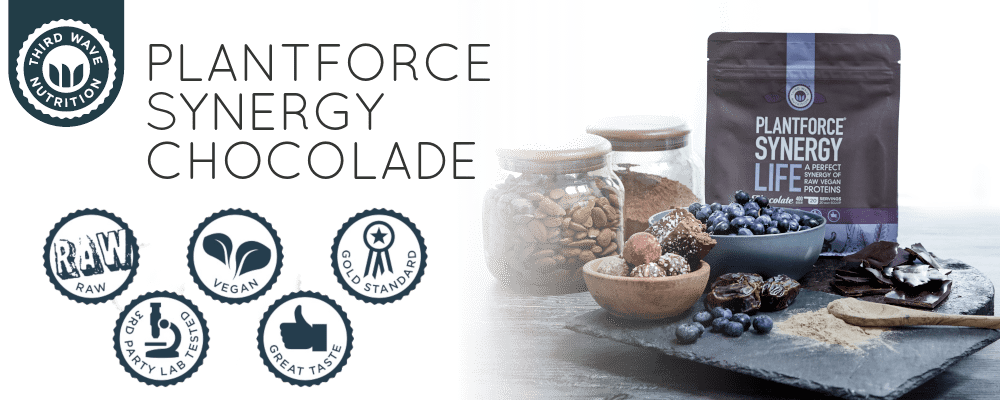 Plantforce Synergy Protein Chocolate from Third Wave Nutrition is specially designed for the health conscious consumer who is looking for a vegetable protein powder that meets the highest quality standards and demands for excellent taste, comfortable consistency and natural ingredients.
Best protein powder made of hemp protein, pea protein & brown rice protein that provide the same benefits as whey protein.
Vegan & RAW protein.
Hypoallergenic - gluten, soy and dairy free.
Contains all essential amino acids.
High in BCAA.
Great natural taste - no artificial sweetener.
Smooth texture - perfect in protein shakes.
Easy to digest.