Pea Protein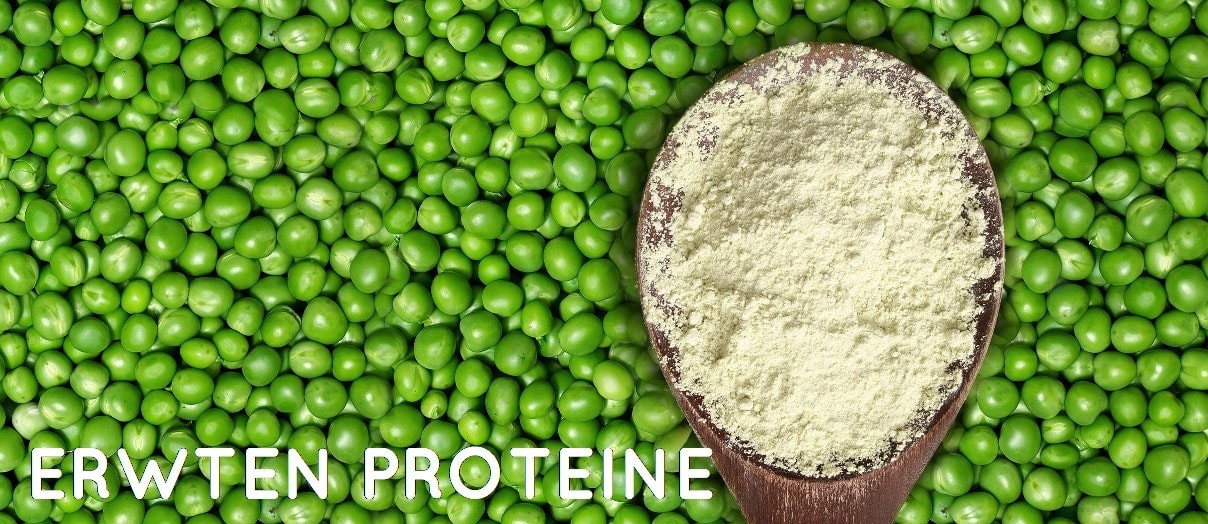 What is pea protein?
Pea protein is more or less how it sounds: proteins extracted from peas.
Peas protein powder is fast becoming a favorite with many regular and avid gym visitors and health conscious people - it's not just gluten and dairy free, but it's also proven to be good for different organs.
Why peas protein (pea protein) is often recommended to use as an additional protein powder? With a balanced, "superfood-rich" diet, you can theoretically consume enough protein-rich foods to keep your body in good condition. On the other hand, we know perfectly well that in real life we ​​tend to be less accurate here and there when it comes to a balanced intake - some days it can be a hassle to prepare a protein-rich meal . That's why smoothies with protein powder are a great option, which increases protein intake with minimal preparation time.
Another good reason to use protein powder is that your body has a unique time window (about 30 minutes after exercise) in which you absorb amino acids faster than at any other time. Eating a full meal is not only difficult at that moment of the day, but can even make you sick, while a light smoothie with great protein is a quick and good alternative.
It is recommended by various specialists to rotate the different types of protein powders you use, naturally to ensure that your body benefits consistently with any form of protein powder. So it is advisable to use rice protein, hemp protein and Ertwen protein. An alternative in this way of protein intake is for example the Proteine ​​of Plantforce that is offered in our webshop. That is a blend of the 3 previously mentioned vegetable proteins.
Protein powder is available in various forms, usually as whey protein, brown rice protein powder and soy. Whey and brown rice proteins have some incredible benefits, and both are very useful in themselves. On the other hand, soy protein is not recommended by various specialists because of the high concentration of phytoestrogens and the fact that almost all soy is genetically engineered.
Although pea protein powder currently does not appear in the top three, experts expect it to increase drastically in the next two years, with a huge wave of health-conscious individuals and an ever-growing desire for plant or vegetable diets. Pea protein powder is one of the hypoallergenic of all protein powders because it contains no gluten or dairy. It is also easily digestible for the abdomen and does not cause bloating, a common side effect of many other protein powders.
Whether you are allergic or sensitive to gluten or dairy, or you are just looking for a healthy, vegetable protein powder, pea protein is a great option!
Specifically, it is obtained by drying peas first and then grinding it into a fine flour, mixing it with water and removing the fibers and the starch, leaving the proteins with vitamins and minerals.
This paste is then dried and ground into a fine powder, making a pea protein isolate, which delivers the following food in only one serving of 30 grams:
100 calories of pea protein
23 grams of protein
7 grams of carbohydrates
0.3 grams of fat
6 grams of fiber
400 IU vitamin D
5 IU of vitamin E
5 micrograms of vitamin K
200 IU of vitamin A