Big Food protein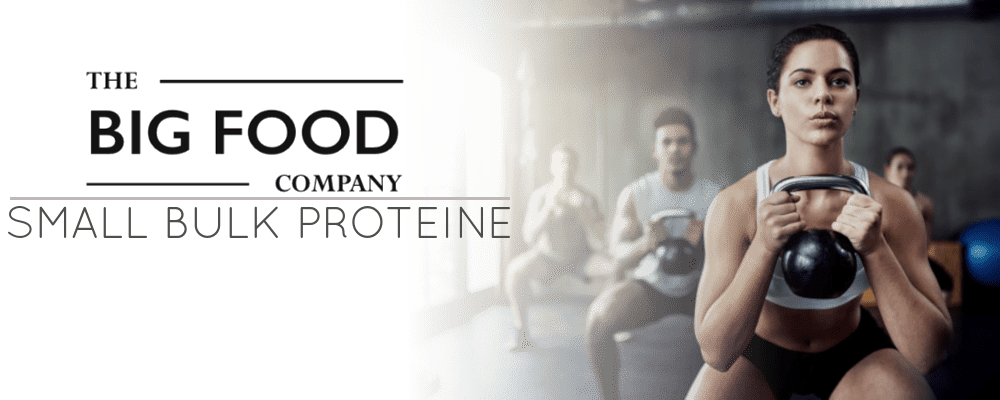 Big Food Small Bulk Protein benefit packs
Do you not want to make concessions to the quality but profit advantageously from the good qualities of pure natural protein?
Then the Big Bulk packaging from Big Food is really the solution. Inexpensive 1 kg packaging for wholesale prices.
What customers say:
"The Whey Proteine from Big Food is really of a fatastic quality, great as a basis for my shake after Crossfit training! I always buy 2 to 3 kg at a time.
- Michael Hemming