Plent - Marine Collagen Peptides - 300g (Natural)
Collagen, the most abundant protein in the body, makes up more than one-third of all tissue! This protein is a crucial component of skin, hair, tendons, ligaments, muscle, and more. Traditionally, collagen powder has been sourced from bovine (cow) or porcine (pig) sources. However, in recent years, it has been discovered that high-quality type I collagen can be sourced from fish.
In fish production, there is, unfortunately, a large amount of waste which consists primarily of the skin, bones and head. These parts of the fish are rich in collagen content and the protein can be efficiently extracted from them.
Hydrolyzed Marine Collagen
Used to support joints and decrease pain and stiffness.
Sustainably sourced from byproducts of the fish industry
Improve skin elasticity
Halal and Kosher 
Your entered quantity is not in stock, the quantity has been adjusted.
Or take advantage of our stack discount
Special Price
€ 32.95
€ 33.95
Order before 22:00, Shipped today
Secure shopping
Customer Reviews
mijn huis voelt zoveel beter, zacht en soepel,

Gekocht na een goede review

Heb het product gekocht na aanleiding van een blog over de Plent Collageen. De schrijfster was ontzettend positief. Ik ben dit nu ook. wat een fijn product. had verwacht dat het veel meer een vis smaak zou hebben maar dat is niet het geval. Ik begin nu elke dag met een schepje Plent Collageen door mn yoghurt. Ik kan het iedereen aanraden.
Special Price
€ 32.95
€ 33.95
Order before 22:00, Shipped today
Secure shopping
---
---
Information about allergies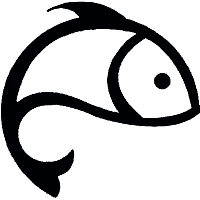 More shop benefits
Safe shopping via https-connection
Questions? We're here for you!
Our goal is to make you a happy customer
Postpay possible via Klarna