Doctor's Best - Resveratrol - ResVinol-25® - 60 v-caps
Met ResVinol-25®
Hart & bloedvaten
Zuivere hooggedoseerde trans-resveratrol
Met rode wijn extract
60 plantaardige capsules van 100 mg
Your entered quantity is not in stock, the quantity has been adjusted.
Or take advantage of our stack discount
Order before 22:00, Shipped today
Secure shopping
Trans-Resveratrol met ResVinol-25® is een extract met zeer hoge concentraties polyfenolen (20%) en trans-resveratrol (25%) uit de zogenoemde rode wijn matrix en de wortel van de Japanse duizendknoop, ofwel Polygonum cuspidatum. De rode wijn matrix bestaat uit suikers, zuren, ethanol en tannine. Trans-Resveratrol met ResVinol-25® is een zeer krachtig antioxidant en neutraliseert vrije radicalen in cellen en weefsels.
Een resveratrol product van hoge kwaliteit
Resveratrol bestaat in trans- en in cis-vormen. Trans-resveratrol en cis-resveratrol verschillen van elkaar. Onderzoek laat zien dat alleen trans-resveratrol door het lichaam wordt opgenomen en dus een hoge biologische beschikbaarheid en effect heeft. Het is dan ook belangrijk om bij een resveratrol product te kiezen voor een trans-resveratrol vorm met een significante dosering. De formule van Doctor's Best bevat maar liefst 100 milligram per capsule. Trans-resveratrol kan onder invloed van ultraviolet licht worden omgezet in het niet-effectieve cis-resveratrol. De verpakking van Doctor's Best Trans-Resveratrol beschermt de trans-resveratrol tegen ultraviolet licht.
Voordelen:
Bevat trans-resveratrol met ResVinol-25® en polyfenolen  
Resveratrol heeft een antioxidant werking, ter bescherming van gezonde cellen en weefsels*
Bevat geen gluten en soja, gmo-vrij
Geschikt voor veganisten en vegetariërs
* = Gezondheidsclaim in afwachting van goedkeuring door de Europese Commissie
Waarom Trans-Resveratrol met ResVinol-25
®

?

ResVinol-25® is een gestandaardiseerde vorm van trans-resveratrol van zeer hoge kwaliteit. Elke partij capsules wordt vervaardigd op basis van een ProfileProven™ kwaliteitsonderzoek waardoor elke capsule gegarandeerd het zuivere en hoog gedoseerde extract bevat. Het product wordt zorgvuldig getest op de aanwezigheid van zware metalen en potentiële verontreiniging met besmetting bacteriën, schimmels en pesticiden. Het eindproduct voldoet gegarandeerd aan de hoogwaardige standaarden van Doctor's Best en is veilig in gebruik.
Wat is resveratrol eigenlijk?
Resveratrol (3, 4', 5-stilbeentriol) is een natuurproduct dat tot de groep van non-flavonoïde polyfenolen behoort, ook wel stilbenen genaamd. De gunstige eigenschappen ervan werden zichtbaar doordat wijnstokken en andere planten resveratrolen produceerden in antwoord op stress, uv-straling en micro-organismen.
Over Doctor's Best
Doctor's Best is opgericht door een arts in 1990 vanuit zijn interesse in goede voeding vanuit een wetenschappelijke perspectief. Inmiddels heeft het bedrijf al ruim 200 state-of-the-art voedingssupplementen geproduceerd. De producten bevatten hoofdzakelijk merkgrondstoffen en worden grondig getest in elke stap in het productieproces, van grondstof tot eindproduct.
Het bedrijf hanteert de richtlijnen voor Current Good Manufacturing Practice (cGMP) bij de vervaardiging van de producten. Doctor's Best werkt samen met voedingswetenschappers die over de hele wereld op zoek zijn naar superieure ingrediënten die goed zijn onderzocht. Dit leidt tot kwalitatief hoogwaardige eindproducten gebaseerd op de nieuwste wetenschappelijke inzichten.
Order before 22:00, Shipped today
Secure shopping
---
---
Information about allergies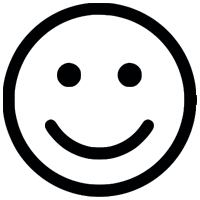 More shop benefits
Safe shopping via https-connection
Questions? We're here for you!
Our goal is to make you a happy customer
Postpay possible via Klarna