Vegan Journey van Cilla | Squatcilla & Plantastic! Health Hub
15/03/2019 15:16
Ken je Cilla al? Ze is een inspirerende-, ondernemende vegan & crossfit-addict. Naast haar platform Squatcilla, waar ze anderen inspireert en motiveert naar een plantaardig(er) bestaan, heeft ze begin 2019 samen met haar partner Tom 'Plantastic! Health Hub' geopend in Rotterdam. Een plant based concept store voor healthy food, heerlijke koffie, coaching en duurzaam shoppen. Maak kennis met Cilla en lees hier haar journey naar een vegan lifestyle.
Vanaf welk moment besloot je te kiezen voor een veganistisch voedingspatroon?
Cilla: 'Ik besloot ongeveer vier jaar geleden te kiezen voor een vegan eetpatroon. Of eigenlijk een plantaardig eetpatroon. Vanaf mijn 12e werd ik vegetariër en het heeft toch wel een poosje geduurd voordat ik vegan werd. Maar vier jaar geleden kon ik het toch niet laten en ben ik het gaan proberen. En dat ging eigenlijk zo goed dat ik ermee door ben gegaan!'
Hoe reageerde je omgeving hierop?
Cilla: 'In eerste instantie reageerde mijn omgeving heel goed. Mijn moeder was zelf ook al vegetariër en ze vond het juist vooral interessant. Ze had gedacht dat ze net zoals ik de kaas zou missen. Dat bleek voor mij wel echt mee te vallen na een week of drie. Daardoor werd ze nieuwsgierig en heeft ze ook de overstap naar en vegan eetpatroon gemaakt. Mijn partner Tom is ook vegan en mijn schoonmoeder zelfs ook.
Al met al vonden al mijn vrienden de stap naar een vegan lifestyle een logisch gevolg door mijn liefde voor dieren en gezondheid.'
Waar liep je tegenaan tijdens je journey?
Cilla: 'Om eerlijk te zijn liep ik niet echt ergens tegenaan. Het was meer dat ik even alles opnieuw moest ontdekken. Zoals het checken van verpakkingen van voedingsmiddelen - of hier geen dierlijke producten in zitten. In vleesvervangers zit bijvoorbeeld ei-eiwit en aan nootjes uit de supermarkt is soms melkpoeder toegevoegd. Dit onderzocht ik ook voor cosmetica, reinigingsproducten voor mijn gezicht, douche artikelen en tandpasta.
Dus ik heb wel eventjes een tijdje goed op moeten letten. Maar op een gegeven moment heb je zo je favoriete merken gevonden en dat maakt het een stuk makkelijker.'
Hoe blijf je geïnpsireerd?
Cilla: 'Ik blijf geïnspireerd door lekker te blijven experimenteren in de keuken, maar ook door te kijken naar wat anderen doen. Mensen van wie ik inspiratie krijg zijn onder andere Jeremy Reijnders, Mark Schadenberg, Puru Schout en allemaal andere sportieve mensen die net zoals ik vegan zijn. Ook internationale sportieve vegans vind ik leuk om te volgen, zoals John Venus. Eigenlijk ben ik voor mezelf ook een inspiratiebron, door de dingen waar ik mee bezig ben'
Welke boodschap wil je uitdragen naar jezelf, anderen en de wereld?
Cilla: 'Mijn hoofdboodschap is dat je absoluut geen dieren hoeft op te eten om gezond te blijven. Daarbij zijn dierlijke eiwitten helemaal niet zo gezond en hebben dieren het afschuwelijk in de bio-industrie. Mensen maken zichzelf vaak wijs dat zoiets in Nederland niet gebeurt, maar dat is niet zo. Het gebeurt echt overal ter wereld. Dieren leiden eigenlijk een vreselijk bestaan voor het genot van de mens. En dat vind ik echt niet kunnen.
Dat is voor mij de boodschap die ik op een positieve manier wil neerzetten. Door te laten zien dat je als mens helemaal geen dierlijke eiwitten nodig hebt om te overleven. En je zonder dierlijke producten jezelf ook goed voelt en sterk kunt worden. Het enige waarom mensen vlees eten is voor hun smaakpapillen.'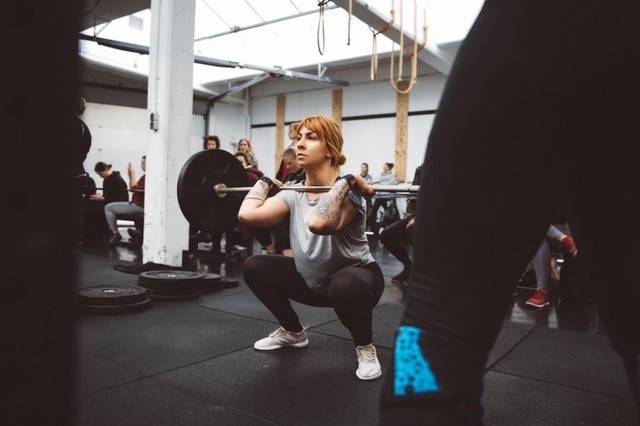 Wat zijn je tips voor mensen die willen overstappen naar een vegan voedingspatroon?
Cilla: 'Ik weet dat de meeste mensen niet in één keer kunnen stoppen met het eten van dierlijke producten. Dat is echt geen schande. Mensen kunnen ook prima stap voor stap werken naar hun vegan lifestyle. Er zijn mensen die niet voor stap voor stap zijn. Maar ik heb liever dat je stap voor stap werkt aan je proces in plaats van helemaal niks.
Tijdens deze overstap is het belangrijk om niet te stressen, probeer zoveel mogelijk plantaardig te eten, eet gezond en gevarieerd. Zo haal je voldoende voedingsstoffen uit al die heerlijke plantaardige voeding!'
Blijf geïnspireerd en volg Cilla via Instagram: @squatcilla.
Posted By
anna van neerven