Omega-3 en -6 vetzuren: de juiste balans (deel 2)
08/06/2020 13:08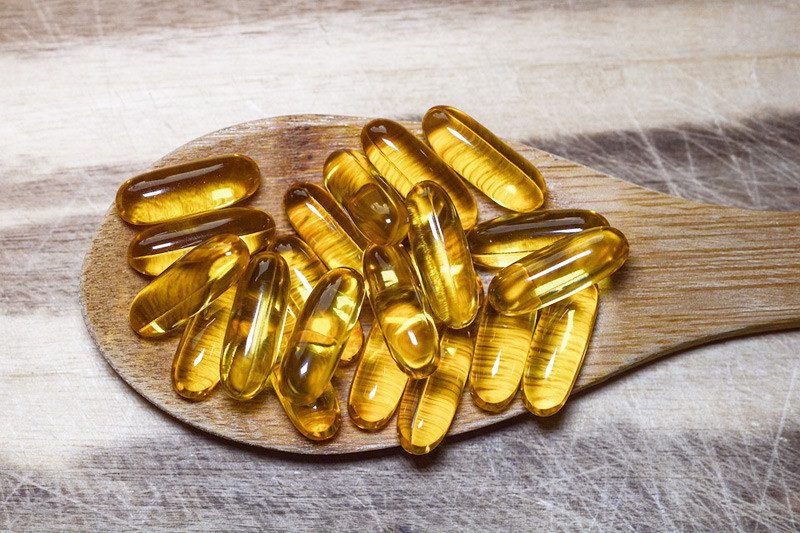 In deel 1 van deze serie heb je kunnen lezen wat omega 3-6-9 vetzuren precies zijn en in welke voedingsmiddelen ze zitten. In deel 2 van deze serie gaan we verder in op de juiste balans tussen omega-3 en -6 vetzuren en hoe je die juiste balans kan bereiken.
De ideale verhouding tussen omega 3- en -6 vetzuren ligt ergens tussen de 1:1 en 1:4. Veel mensen krijgen echter veel meer omega-6 vetzuren binnen omdat zij veel bewerkte voedingsmiddelen eten. Omega-6 vetzuren zitten veel in goedkope oliën zoals zonnebloemolie en arachideolie en deze oliën worden vaak toegevoegd aan bewerkte voedingsmiddelen.
Naast minder bewerkte voeding eten, is het slim om te focussen op omega-3 vetzuren want alle bronnen van omega-3 vetzuren bevatten ook omega-6 vetzuren, in de juiste verhouding. Bronnen van omega-3 vetzuren zijn: gebroken lijnzaad en lijnzaadolie, walnoten en walnootolie, koolzaad/raapzaadolie, chiazaad, algen en algenolie, eieren en sommige vleessoorten. In vis zit ook omega-3, maar wist je dat vissen diezelfde omega-3 vetzuren weer uit algen halen?
Omega-3 vetzuren: ALA, EPA en DHA
De omega-3 vetzuren zijn er in drie verschillende soorten: ALA, EPA en DHA. ALA zit voornamelijk in noten en zaden. EPA en DHA zitten voornamelijk in algen. Vette vis bevat ook veel EPA en DHA. Dat komt omdat deze vissen zelf veel algen eten en EPA en DHA weer opslaan in hun lichaam. Echter bevat vis ook steeds meer belastende stoffen zoals dioxines. Het is dus veel schoner, duurzamer en diervriendelijker om de EPA en DHA direct vanuit algen te eten.
Daarnaast kan je lichaam ook EPA en DHA zelf aanmaken uit ALA. Echter moet de balans tussen omega-3 en omega-6 vetzuren hiervoor goed zijn. Je lichaam kan dus alleen EPA en DHA vanuit ALA aanmaken als de verhouding tussen de 1:1 en 1:4 ligt. Dit is met name voor vegetariërs en veganisten belangrijk om te weten en nog een belangrijke reden om de bronnen van omega-6 vetzuren in je voeding te matigen.
Algenolie capsules
Inmiddels is er in de wetenschap wel bekend dat je lichaam in staat is om vanuit ALA de andere twee vetzuren EPA en DHA aan te maken, maar wat nu precies de ideale verhouding tussen omega-3 en -6 is, blijft vooralsnog gissen. Ergens tussen de 1:1 en 1:4 is een nogal ruim begrip. Daarnaast is het ook nog steeds niet helemaal bekend hoeveel EPA en DHA je lichaam precies kan aanmaken vanuit ALA.
Daarom is belangrijk om regelmatig algen en zeewier (of vis) te eten en als je dit niet zo regelmatig eet, dan is het geen overbodige luxe om een omega-3 algenolie supplement te slikken.
Vegan Omega 3 algenolie van Planforce bekijken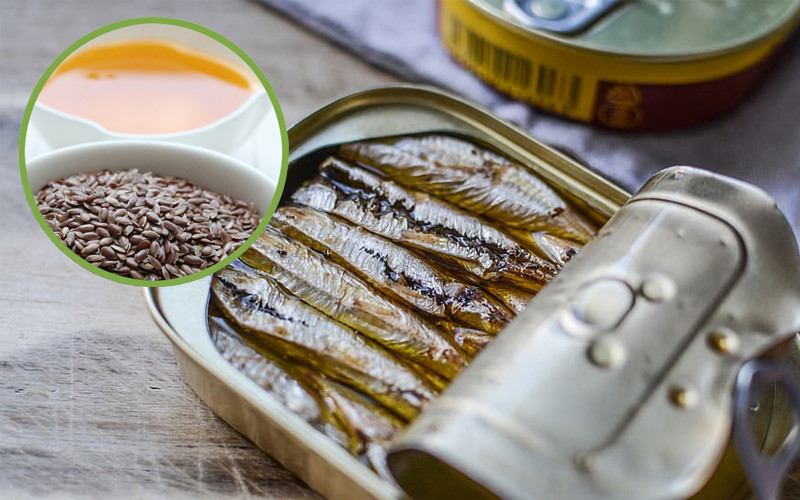 Omega-3 vetzuren, welke functie hebben ze in je lichaam?
Dit is waarom je alle omega-3 vetzuren nodig hebt voor een gezond lichaam:
Ze beschermen je tegen hart- en vaatziekten (net als alle onverzadigde vetten).

Omega-3 vetzuren spelen een belangrijke rol bij de ontwikkeling van de hersenen en de gezondheid van de hersenen.

Wetenschappelijk onderzoek lijkt erop te wijzen dat omega-3 vetzuren beschermend werken voor de mentale gezondheid. Mensen met een lage omega-3 consumptie lijken een hogere kans te hebben op het ervaren van depressieve symptomen.

Omega-3 vetzuren zijn niet alleen belangrijk voor de ontwikkeling van de hersenen, maar ook voor het behoud van cognitieve functies. Omega-3 vetzuren verminderen het risico op het ontwikkelen van dementie en Alzheimer. Ook blijkt dat ouderen met Alzheimer daadwerkelijk lagere hoeveelheden van omega-3 vetzuren in het lichaam hebben.
Conclusie: eigenlijk is het heel simpel!
Als we deel 1 en deel 2 van deze serie in het kort samenvatten, is het eigenlijk heel simpel:
Probeer zo min mogelijk bewerkte voedingsmiddelen te eten om te voorkomen dat je teveel omega-6 vetzuren binnenkrijgt.

Verwissel zonnebloemolie en vloeibare bak- en braadproducten voor koolzaadolie (omega-3) of olijfolie (omega-9).

Focus op omega-3 vetzuren, want die bevatten ook omega-6 vetzuren in de juiste verhouding.

Eet dagelijks zaden en noten, vooral: gebroken lijnzaad (of lijnzaadolie), chiazaad, hennepzaad en/of walnoten (of walnootolie).

Eet regelmatig vis, algen of zeewier of slik dagelijks algenolie capsules, zodat je zeker weet dat je ook voldoende EPA en DHA binnenkrijgt. Het eten of slikken van algen(olie) is duurzamer, schoner en diervriendelijker dan het eten van vette vis.
---
Supplementen met omega 3 in ons assortiment:
Posted By
Lotta Elisabeth