Spirulina Supersmoothie
26/11/2018 16:42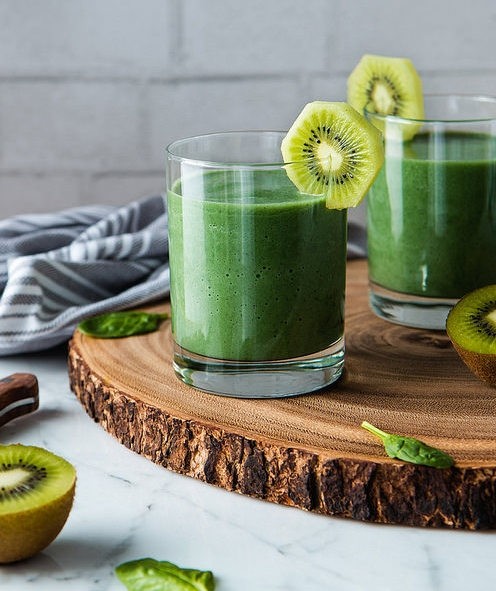 Een frisse en gezonde start met deze Spirulina Superfoodsmoothie!
De feestdagen met alle lekkere, verleidelijke maar niet altijd even gezonde;-) snacks zijn achter de rug. Tijd om de bezem erdoor te halen en het lichaam een gezonde boost te geven. Deze smoothie met spirulina is daar uitstekend geschikt voor. Spirulina is een zoetwateralg mettal van gezonde eigenschappen, zoals:
een zeer hoog eiwitgehalte en ontgiftende werking. ook bevat deze Superfood tal van vitaminen (A, B1 B2, B6, E en K) en mineralen (ijzer, zink, magnesium, koper, selenium).
Nog meer superfoods
Naast spirulina bevat dit recept tal van andere superfoods;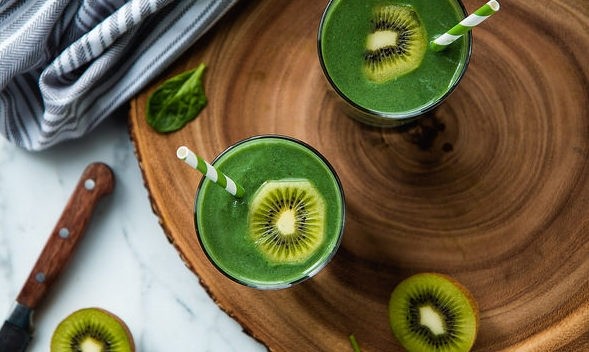 Recept
Ingredienten:
250 ml kokoswater
1 banaan
1 eetl hennepzaad
1 a 2 eetl. Spirulina
1 e.l. Rauwe Cacoa
1 t.l Maca
1 a 2 t.l. Mesquite of kokosbloesem suiker
Optioneel:
Kaneel en of vanille naar smaak
Lucuma, 1 a 2 theel. om te zoeten
Kokosvezel 1 a 2 theel. om extra dikte te geven.
Doe alles in de blender en mix een 1 a 2 min. Op de hoogtste stand, zodat ook de hennep helemaal vermalen is. Wil je de smoothie kouder, vries de banaan dan van te voren in. Wil je de smoothie nog romiger, voeg dan extra hennepzaad toe.
Geniet ervan!
Posted By
Bas Hoeve