✓ Wat is Psyllium Husk
19/11/2018 11:09
Psyllium of ispaghula, is de algemene naam die wordt gebruikt voor verschillende leden van het plantengeslacht Plantago waarvan de zaden commercieel worden gebruikt voor de productie van slijmstoffen.
Psyllium wordt voornamelijk gebruikt als voedingsvezels om symptomen van zowel constipatie als milde diarree en zo nu en dan als verdikkingsmiddel voor voedsel te verlichten. Onderzoek heeft aangetoond dat het cholesterolgehalte in het bloed verlaagt bij mensen met verhoogd cholesterol [1], en de bloedglucosespiegels verlaagt bij mensen met type 2 diabetes. [2]
De plant waaruit de zaden worden gewonnen, verdraagt droge en koele klimaten en wordt voornamelijk geteeld in Noord-India.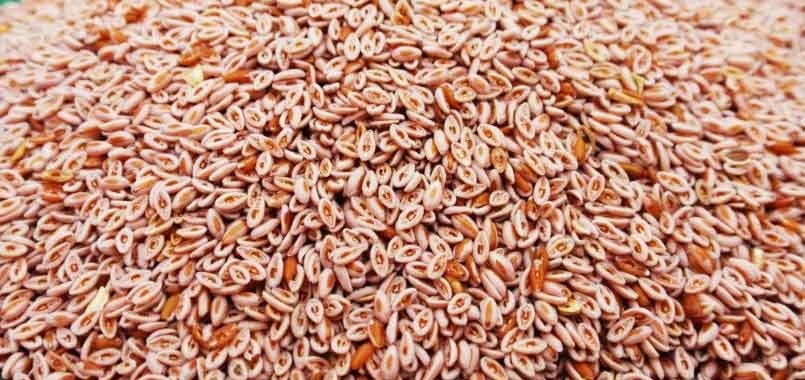 Psyllium is een robuust kruid dat over de hele wereld groeit, maar het meest voorkomt in India, dat tegenwoordig de grootste producent van psylliumschillen blijft. Het wordt ook wel aangeduid als Isabghol (Ispaghol in Pakistan), afgeleid van de Sanskrietwoorden "asp" en "ghol", tezamen "paardenbloem". Het hele zaad is al honderden jaren in de traditionele Iraanse geneeskunde gebruikt.
Het binnenste zaad bevat veel zetmelen en vetzuren, waardoor het een uitstekende natuurlijke toevoeging is voor diervoeders. De buitenste laag (de schil) wordt vermalen tot slijmstof, een term die heldere, kleurloze, gelatineuze voedingsvezels beschrijft die de meeste voordelen voor de gezondheid bij mens en dier oplevert [R].
Spijsvertering
We noemden al het hoge aantal vezels. Eén van de voornaamste voordelen van Psyllium Husks is hun vermogen om voor 'regelmaat' te zorgen en bij te dragen aan de spijsvertering. Diëten die hoog in proteïne zijn, of laag in koolhydraten, daarbij ontbreekt het vaak aan vezels, wat van invloed kan zijn op onze gezondheid. Het supplement Psyllium Husks kan deze balans weer helpen terug vinden.
Verhoogde verzadiging
Psyllium husks dragen ook bij aan een verhoogd gevoel dat je al vol zit. Wanneer gecombineerd met water, bijvoorbeeld, zet het uit in de maag voorkomt zo hongergevoel. Populair bij bodybuilders en fysieke sporters, aangezien Psyllium Husks het gevoel van honger reguleert, wat ideaal is wanneer je een strak ingedeeld voedingsplan hebt, als voorloper op competitie.
Bloedsuiker Spiegels.
Het wordt tevens aangenomen dat Psyllium Husks, en een toename in oplosbare vezels in een dieet, kan helpen bij het reguleren van de bloedsuiker spiegel. Als zodanig is dit product vaak populair bij personen die toewerken aan een specifiek doel op het gebied van gewichtsverlies, alsmede bij mensen met diabetes – welke extra voorzichtig moeten zijn bij schommelingen in de bloedsuikerspiegel.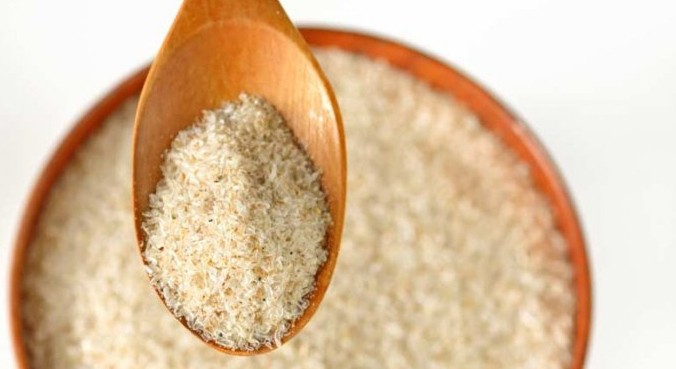 Mogelijke bijwerkingen
Psyllium wordt over het algemeen als veilig beschouwd wanneer het wordt gebruikt zoals aanbevolen, maar het kan bepaalde bijwerkingen veroorzaken zoals gas, opgeblazen gevoel, maagpijn, diarree en misselijkheid.
Hoewel zeldzaam, hebben sommige mensen allergische reacties. Bel uw arts meteen als u ongewone symptomen ervaart zoals:
Moeilijkheden met ademhalen of slikken
jeuk
Buikpijn
Het is het beste om te beginnen met een lage dosis en langzaam de hoeveelheid te verhogen die u een tot twee weken inneemt tot u de aanbevolen dosering bereikt. Meng het goed met de aanbevolen hoeveelheid water (meestal wordt een theelepel gemengd met 8 ounce vloeistof). Gehydrateerd blijven helpt de ontlasting zacht te houden en maakt de ontlasting gemakkelijker om te passeren.
Psyllium nemen met onvoldoende vloeistof of in grote doses is een verstikkingsgevaar en kan ook leiden tot darmobstructie. Als uw constipatie verergert terwijl u psyllium inneemt, stop dan met het gebruik en neem contact op met uw arts.
Psyllium mag niet worden ingenomen door mensen met acute maagproblemen (zoals blindedarmontsteking), darmobstructies of spasmen, slikproblemen, colorectaal adenoom of een vernauwing of obstructie ergens in het spijsverteringskanaal. Mensen met een nieraandoening en mensen die bepaalde medicijnen gebruiken, kunnen mogelijk geen supplementen met psyllium innemen.
Wij verkopen de Psyllium Husk van Big Food. Het is beschikbaar in 2 verschillende formaten. Psyllium Husk 250 gram en 750 gram. Zoals je van ons en van Big Food mag verwachten is het de hoogste kwaliteit voor de scherpste (groothandel)prijzen .
De Big Food Psyllium Husk producten in onze shop :
Posted By
Kirsten