Proteine uitgelegd - Deel 1
20/02/2019 16:51

EIWIT - DEEL 1
In de wereld van vandaag is er eindeloze voedingsinformatie bij onze vingertoppen, waarbij de meerderheid (helaas) op flagrante wijze misleidend is of in het beste geval verkeerd geïnterpreteerde gegevens presenteert. Het primaire doel van onze eiwitserie is om u uit te rusten met de grondbeginselen van eiwitten, wat het is, waarom hebben we het zelfs nodig en de kennis die nodig is om de leiding te nemen over uw individuele behoeften.
Deel 1 begint langzamer en introduceert enkele basisbegrippen: wat is eiwit, waarom hebben we het nodig, aminozuren en waarom is niet alle eiwitten gelijk gemaakt.
Eiwit is een essentiële voedingsstof die uit maximaal 20 unieke aminozuren kan bestaan. Het wordt in de meeste voedingsmiddelen in verschillende concentraties aangetroffen. Voedingsmiddelen zoals vlees, vis, eieren, noten worden doorgaans als uitstekende eiwitbronnen beschouwd. Granen en peulvruchten van granen en peulvruchten worden gewoonlijk geconsumeerd om eiwitdoelen te halen, afhankelijk van het gevolgde voedingspatroon.

Eiwitten zijn lange ketens van aminozuren (AA) samengevoegd die kunnen worden gevouwen in specifieke structuren zoals weergegeven in figuur 1. We nemen de meerderheid van onze eiwitten via het dieet op en hebben individuele behoeften en vereisten.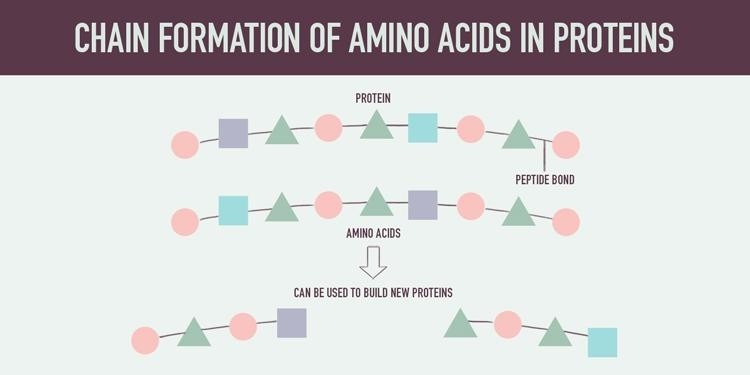 Figure 1. Amino Acid structure and protein conformation

Eiwit levert ook de bouwstenen voor spieren, of dat nu je hartspier is die bloed rond je lichaam pompt of de spier in je benen die dagelijkse beweging mogelijk maakt. Over het algemeen is het erg belangrijk om voldoende hoeveelheden te consumeren voor uw biologische behoefte.

Waarom hebben we proteïne nodig?
Ons lichaam heeft eiwitten en meer specifiek aminozuren (AA) nodig om niet alleen spierweefsel te produceren, maar ook veel essentiële moleculen in ons lichaam, bijvoorbeeld:
Enzymen (moleculen die de spijsvertering en het metabolisme bevorderen)

Hormonen (chemische boodschappers vertellen ons lichaam welke functies moeten worden uitgevoerd)

Neurotransmitters (verzendt signalen door het hele zenuwstelsel)

Antilichamen (moleculen die helpen vechten en beschermen tegen buitenlandse indringers)
Zonder voldoende eiwitten kunnen onze lichamen helemaal niet goed functioneren.
AMINOZUREN
| | | |
| --- | --- | --- |
| Essentiële aminozuren | Voorwaardelijk essentiële aminozuren | Niet-essentiële |
| Deze verwijzen naar de negen aminozuren | Onder bepaalde omstandigheden worden | Ons lichaam kan deze AA produceren |
| die het lichaam niet kan produceren en | deze essentieel, b.v. bij stress is het vermogen | en hoeft niet via het dieet te worden |
| voedsel is de enige manier om ze te | van het lichaam om deze AA te synthetiseren | geconsumeerd. |
| consumeren. | verminderd. | |
| | | |
| histidine | arginine | alanine |
| isoleucine | cysteïne | asparagine |
| leucine | glutamine | Asparaginezuur |
| lysine | tyrosine | Glutaminezuur |
| methionine | glycine | proline |
| fenylalanine | | |
| threonine | | |
| tryptofaan | | |
| valine | | |
Wat is het verschil tussen plantaardige en dierlijke eiwitten?
Zijn meestal complete eiwitten omdat ze alle negen essentiële aminozuren in voldoende hoeveelheden bevatten. (Lean cuts zijn hier de betere optie)
Kan alle aminozuren bevatten, maar wordt meestal beperkt door een of twee aminozuren. Daarom wordt het aangeraden om bronnen te combineren die de beperkende aminozuren aanvullen en de totale inname te verhogen om eiwitdoelen te ontmoeten.
Plantaardige eiwit VOEDINGSMIDDELEN hebben doorgaans een lagere verteerbaarheid en worden ingenomen in kleinere absolute hoeveelheden in vergelijking met hun omnivore tegenhangers. Daarom wordt geadviseerd om een ​​veganistisch of vegetarisch voedingspatroon te volgen om zorgvuldig te letten op hun eiwitinname en bronnen om een ​​adequate aminozuurinname te verzekeren.

Over het algemeen wordt geadviseerd veganisten en vegetariërs aan te vullen met een eiwitpoeder om hun eiwitdoelwitten gemakkelijk te bereiken, niet omdat ze absoluut noodzakelijk zijn, maar vanwege een superieur aminozuurprofiel, verteerbaarheid, kosten en fantastische smaak.

Let bij het kiezen van een eiwitpoeder op een mix van plantaardige eiwitbronnen. Plantforce® Synergy Protein bevat veel essentiële aminozuren, vertakte aminozuren en heeft een vergelijkbaar profiel als sommige wei-eiwitten. De ultra-schone melange is in het lab getest, RAW en 100% natuurlijk.
Hoeveel eiwit moeten we dus dagelijks consumeren?
Hoeveel proteïne een individu nodig heeft, is afhankelijk van meerdere variabelen; leeftijd, geslacht, gewicht, doelen en activiteitenniveau. De aanbevolen dagelijkse inname in Europa voor gezonde volwassenen is 0,8 g eiwit per kg of 0,36 g per pond lichaamsgewicht.

Sheila die 68 kg (150 lb) is, zou ongeveer 54 g per dag moeten consumeren om aan deze aanbeveling van 0,8 g / kg lichaamsgewicht te voldoen. Dit wordt beschouwd als de minimale hoeveelheid eiwit die een gezonde volwassene dagelijks moet consumeren om spierverlies te voorkomen als de totale calorie-inname voldoende is.

Opgemerkt moet worden dat deze aanbeveling alleen bedoeld is om deficiëntie te voorkomen en niet noodzakelijkerwijs THRIVE. Topsporters of zelfs individuen die deelnemen aan regelmatige lichaamsbeweging hebben sterk verschillende eisen, wat buiten het bereik van deel 1 valt, maar we zullen hier in de volgende aflevering verder op ingaan.
De proteine producten van Thrird Wave Nutrition in onze webshop :
Posted By
TWN