Plent - Apple Cider Vinegar + Vitamins - 60 Capsules
Our newest product! A combo formula with Apple Cider Vinegar infused with several important vitamins including B6, B7, B9 and B12!
Your entered quantity is not in stock, the quantity has been adjusted.
Or take advantage of our stack discount
Order before 22:00, Shipped today
Secure shopping
What is apple cider vinegar + vitamins?
The use of vinegar has been dated back to centuries ago, where it was first used to heal wounds, and for hand cleansing. (Source: NCBI). More recently, apple cider vinegar was discovered by produced from apples, by first applying yeast to fresh apples to initiate the fermentation process. Second, additional bacteria, commonly Acetobacteriaceae, are applied to further ferment the bacteria producing acetic acid, the main vinegar compound. (Source: Wiley). 


Read more
What else is in the bottle?
Vitamin B6 (Pyrixodine)
This B-vitamin is found in many foods including poultry, pork, fish, oats, bananas and fortified grains. 


Vitamin B9 (Folate)
This is one of the most important B-vitamins, especially for pregnant women. There are two forms, folate (the natural food form) and folic acid (the synthetic form). Despite what you may think, it is actually the synthetic form that is much more bioavailable in the body. Folate is crucial for the formation of red blood cells, and for healthy neural tube formation in the fetus. 
The best sources of folate (natural form) are dark, green vegetables such as spinach, kale, broccoli and Brussel sprouts. It can also be sourced from fortified foods such as cereals and other grains.


Vitamin B7 (Biotin)
Biotin is a B-vitamin that is needed in much smaller amounts than the others. It is important for the production of fatty acids by the bacteria in the digestive tract. 


Vitamin B12 (Cobalamin)
This is another biggie! Cobalamin is the last of the B-vitamins and is one that is often underconsumed in a variety of different groups. One of these groups is plant-based eaters. Because there is virtually no plant-based source of cobalamin, it can be extremely difficult to reach your daily needs, if vegan or vegetarian, without supplementing. 
Vitamin B12 (Cobalamin) can be found in animal foods such as red meat, poultry, dairy and eggs. It is crucial for healthy nerve function, energy production and the formation of haemoglobin.
Key health aspects of apple cider vinegar
While apple cider vinegar does not help to 'detox' or 'rid' the body of toxins as has been previously believed, it does contain a range of healthful compounds. These include antimicrobial compounds, antioxidants and phytonutrients from the original apple fruit. The cider vinegar if consumed regularly is also believed to prove antidiabetic and antihypertensive effects. (Source: NCBI)
Acetic acid
This is the main compound in cider vinegar, which gives it the robust, sour scent and taste. Aesthetics aside, however, this acid can combine with cellulose to form a highly nutritious compound that is referred to as the 'Mother of Vinegar'. Many other vinegar types do not contain this, as they are filtered, while, Bragg's apple cider vinegar is unfiltered. This allows the 'Mother' to maintain it's integrity. 
This acetic acid-cellulose compound is believed to exert many beneficial impacts in the body. Namely, it can aid the maintenance of healthy gut bacteria and functional digestive system. Acetic acid is a well-known defence against pathogenic or 'harmful' bacteria (Source: Wiley), many of which can reside in our foods and cause distress in our bodies. 
Antioxidants 
The plant compounds derived from the raw apples may provide antioxidant impacts when in the body. They do this by simply eradicating the buildup of harmful molecules, called reactive species, that can damage our tissues and cause inflammation. 
Blood sugar control 
There is emerging evidence supporting the impact of apple cider vinegar, namely acetic acid, on blood glucose responses. When we eat carbohydrates, our blood sugar rises, the extent of which depends on our individual insulin response and the glycemic load of the food consumed. 
High-GI foods and meals can be problematic for those with poor insulin sensitivity, prediabetes, or diabetes. In one study, when overweight patients supplemented apple cider vinegar for 12 weeks, fasting glucose was significantly reduced compared to a control group. (Source: NCBI)
Weight loss aid
There is, unfortunately, a lot of misinformation surrounding supplements nowadays, especially apple cider vinegar. It is often advertised as a 'potent weight loss aid', which is not true. There has been one study that showed improved reductions in weight in a supplement group compared to placebo when 30g was consumed daily. (Source: NCBI) However, much more research is needed in this area, before making any conclusions. 
Ingredients
Apple Cider Vinegar Powder, Vitamin B6, Folate (Vitamin B11), Biotin (Vitamin B8), Vitamin B12
| Supplement Facts | Per Serving (3 Capsules) |
| --- | --- |
| Apple Cider Vinegar Powder | 1050 mg |
| Vitamin B6 | 6 mg |
| Vitamin B9 (Folic Acid) | 600 mcg |
| Vitamin B7 (Biotin) | 450 mcg |
| Vitamin B12 | 3 mcg |
How to use Plent Vinegar + Vitamins
Suggested use
Take 3 capsules with food, once daily. Do not exceed the recommended dosage
Storage
Store in a dry place at room temperature and out of the reach of children
Dietary supplements are not a substitute for a varied diet.
Read more
Plent B.V. cannot provide (complete) information here on all applications of this product. In accordance with the law, we keep that information separate from the promotion of our products.
For questions, please call us during office hours on +31 (0) 85 - 060 8765. You can also search online for more information about the application and possibilities of this product.
Order before 22:00, Shipped today
Secure shopping
---
---
Information about allergies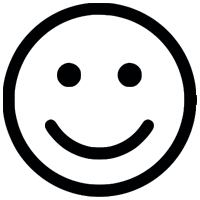 More shop benefits
Safe shopping via https-connection
Questions? We're here for you!
Our goal is to make you a happy customer
Postpay possible via Klarna